How to Cheat Pokies: A Guide to Pokies Machine Cheats
Pokies have long been the primary attraction of casinos. From the mechanical clanking sound to modern audio design, these games have been engaging players beyond borders. The way a pure game of chance encapsulates the legacy of gambling is unmatched by any other game.
Since the dawn of time, there have been cheaters where there is value. In the age we live in, value equals money. Of course, there are pokie machine cheats that players are trying left and right. If you want to learn how to cheat pokies, you better be prepared for the consequences.
This post looks at the top pokie hacks that have been battle-tested over the years. Some of the pokies machine cheats still work, and some don't. Without further ado, let's get into them.
🏆 Best Online Casinos to Play Online Pokies
🎰 How Pokies Machines Work?
You already know that pokies are pure games of chance. In the early days, the machines used to have mechanical reels that spun with a pull of a lever or a press of a button. The mechanical RNG these machines used was an engineering marvel. To this day, the same concept of random number generators (RNG) is used for pokies.
The RNG is always working, generating random strings of numbers when the machine is not being played. When a player engages, the reels interact with the RNG to stop at random positions. We've migrated from mechanical RNGs to microchips to fully digital RNGs in the 21st century. Apart from the RNG, other components of pokies include the reels, symbols, paylines, and bet selectors.
⚡ Top 10 Ways to Cheat at Slot Machines
Players are constantly looking for new pokie machine hacks. We will further explain pokies hacks that have been proven successful in the past.
Cheat Code: Hacking by Manipulating Source Code
This is true for online pokies. Every online application is built on a programming framework. The code of the application is known as the source code. So, game developers have source codes that can be manipulated.
Interestingly, the most famous case of source code manipulation is tied to an engineer who worked for an authority that ensures fair gaming. We're talking about Ronald Dale Harris of the Nevada Gaming Commission. He kept going until this scam was exposed in 1995. He was then sentenced to 7 years in prison.
Cheating a Pokie Machine with Magnet
You can't use this trick for cheating a slot machine when it comes to online slots or even modern video slot terminals. The reels must be mechanical for you to use a magnet. The process is pretty obvious. You use a strong magnet to stop the reels where you want them. On a winning combination, to be precise.
Using Fake Coins
Pokies that accept coins are not very common these days. But there used to be a time when all machines needed coins to work. And where there is a physical object, there is an opportunity to fake it.
And that's what slots cheating geniuses did. They managed to make fake coins to fool the slot machines. Although it doesn't improve the likelihood of winning, it sure cuts down on the expenses. If you get caught, however, the casino operator can bring charges against you.
Light Wand
Tommy Glenn Carmichael was perhaps the most talented among all the people who succeeded in pokies cheating. He managed to create a device that he called the Light Wand. It can block slot machines' optical sensors that identify the value and number of inserted coins.
When the machine cannot see how many coins are inserted, it doesn't know how many to pay out during a win. This resulted in instant jackpots for Carmichael many times. Of course, you're very unlikely to be able to walk into a casino with a Light Wand with modern security in place.
Cheating Using the "Monkey Paw" Method
If you thought the shenanigans of Tommy Glenn Carmichael stopped with the Light Wand, they didn't. He invented another method for cheating a slot machine known as the Monkey Paw.
The monkey paw is nothing but a guitar string attached to a method rod. He used this to trigger the coin hopper manually through the slot machines' air vents. Once successful, coins start coming out automatically!
Piano Wire
This is one of the oldest techniques a group of men tried to figure out how to manipulate a slot machine. The process involves opening a machine and jamming a piano wire in the mechanicals. This gives them control over where they want the reels to stop.
Unfortunately, the inventors didn't enjoy their efforts' fruits. One of the players managed to hit a $50,000 jackpot, but their scam was filmed on camera. Obviously, the guilty parties were arrested.
Bill Validator Device
As the name suggests, a bill validator is a device installed on slot machines that validate the value of a bill inserted. If you can figure out a way to manipulate the scanning, it can turn out to be profitable.
That's exactly what a bill validator device does. You wrap a bill around it and insert it into the machine. Depending on what kind of programming you're using, you can make the machine think it accepted a $100 bill when it was a mere $1 bill. This is considered one of the safest ways to cheat slot machines. There are no obvious giveaways unless you're caught on camera.
Computer Chip Replacement
One of the longest and most impactful casino heists of all time used this method of slot machine cheats. The mastermind behind the scam was Dennis Nikrasch. He's a very curious individual who got his hands on a slot machine. He took it apart and studied the chips to find flaws. And he succeeded!
He then bought aftermarket chips and programmed them to pay out jackpots on command. He even hired a team of scammers to spread out and steal money from casinos. He did it for 22 years before getting caught and stealing a whopping $16 million from Las Vegas casinos!
Cheat a Pokie Machine with Software Glitches
This is one of the popular ways to cheat online slots. You need advanced programming knowledge to study a machine's source code and find the glitches or bugs. If you're lucky enough to find one, you can use it to manipulate the payouts. In its most common form, you can play a particular sequence of bets to confuse and force the machine into paying a jackpot.
How to Hack Pokie Machines with a Mobile
If you have exceptional hacking knowledge, you may be able to use a mobile phone to hack pokies. The trick is to connect the smartphone to the machine's chip and manipulate the source code.
❗ The Risks and Consequences of Cheating
All of the pokies machine cheats discussed in this post are criminal offences.
The first offence will lead to a prison sentence of 1 to 6 years and a $10,000 fine.
Subsequent charges will have the same consequences, but this time without an opportunity for parole before serving 1 year.
You'll never be able to walk into that casino again; take a look at Leonard Hairston's case.
⭐ Conclusion
With the development of casinos, people have learned how to trick a pokie machine. Somehow the cheaters get caught sooner or later and face heavy jail time. We recommend you take these methods as an inspiration to play fairly and responsibly in online and offline casinos. Responsible gambling will keep you safe from legal troubles and help you manage your funds better than ever.
❓ FAQ
1️⃣ Is it possible to hack a modern slot machine?
Yes, it is possible to hack a modern slot machine. However, it's a very time-consuming and technically challenging task. You'll also need access to the source codes of the game.
2️⃣ What are the names of the most famous slot hacks?
Tommy Glenn Carmichael, Gonzalo Garica-Pelayo, Ronald Dale Harris, and Reid McNeal are some of history's most famous slot hacks.
3️⃣ What are the penalties for breaking into a slot machine?
The penalty for breaking into a slot machine will vary from country to country. In Australia, casino fraud can lead to 10 years imprisonment. In the US, the penalties are somewhat laid back. You may end up paying a $1,000 fine or go to prison for 6 months.
Author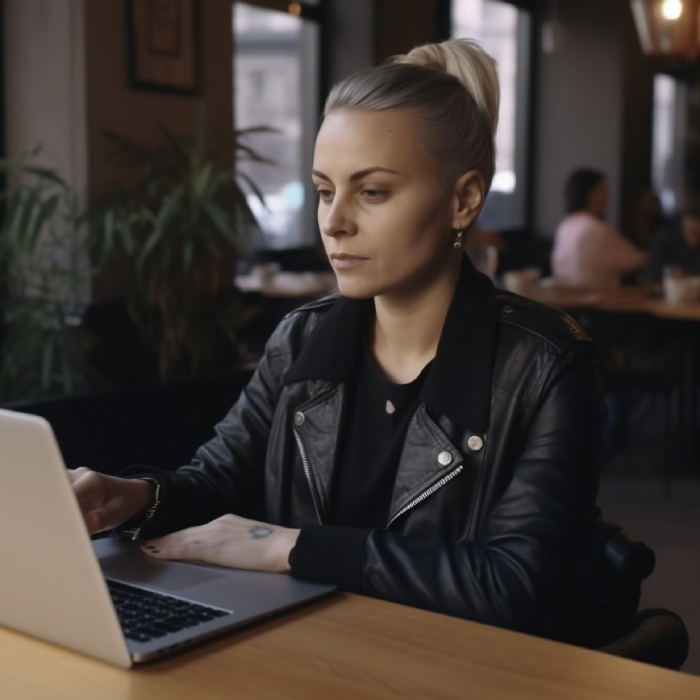 Article by
Michelle
Payne
With extensive experience in the New Zealand gambling industry, Michelle Payne is a seasoned expert when it comes to online casinos. She specializes in providing invaluable advice to Kiwis, ensuring they make informed decisions and choose the optimal options for their gambling experiences.